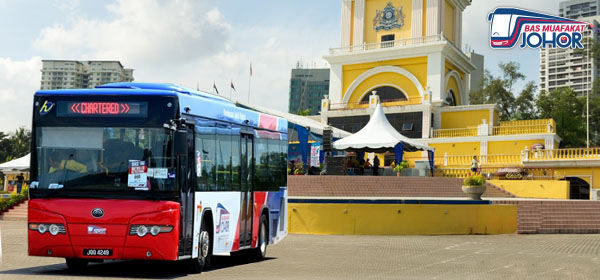 FREE BUS SERVICE : BAS MUAFAKAT JOHOR
Bas Muafakat Johor is provided by Johor State Government and handled by Perbadanan Pengangkutan Awam Johor (PAJ) that allows MALAYSIAN to ride free with the use of Kad Muafakat Johor.
This free bus service started since 1st April 2016 and comprises of 15 routes in Iskandar Malaysia region covering area of Johor Bahru, Johor Bahru Tengah, Pasir Gudang and Kulai.
Causeway Link is serving some of the routes as follows. For Kad Muafakat Johor registration, purchase and queries, please visit
www.basmuafakatjohor.com
or call PAJ hotline at 1300-22-3700.
Please be informed that JB Dihatiku, JB1 bus service has been transformed to Bas Muafakat Johor, P101 effective on 1st April 2016.