25th February 2019
Posted by:

webmaster

Category:

Theme Park, Travel Tips
For every travellers, "TO DO LIST" is common to allow visitors and guests to maximize their traveling journey to their desired destinations.
Just like LEGOLAND Malaysia Resort, Causeway Link Holidays released 6 MUST-TO-DO-things in LEGOLAND Malaysia Resort.  This place is located at Nusajaya, Johor Malaysia and is equipped with 40 shows, ride and attraction for everyone to enjoy.
LEGOLAND Malaysia Resort is currently the only LEGOLAND resort in Southeast Asia.
1. Star Wars Mini Land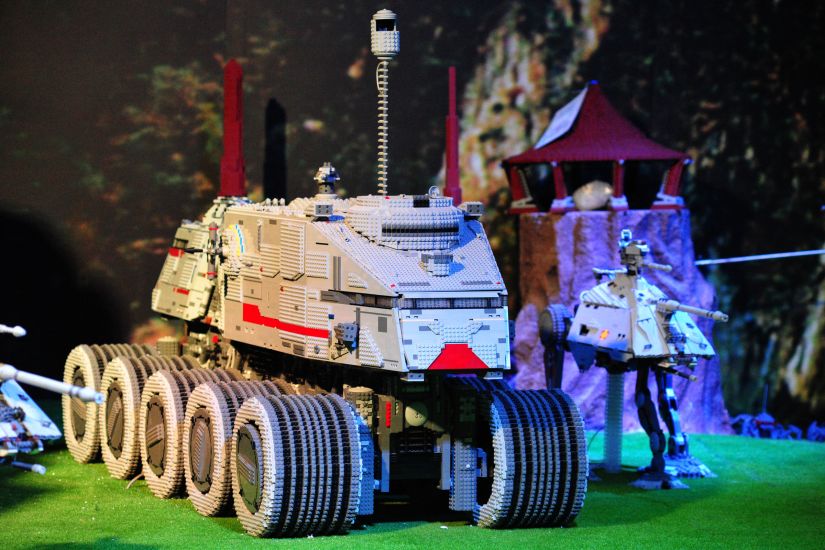 Star Wars Mini Land is equipped with various characters and machines from Star Wars Movie that were made out of LEGO bricks.  This indoor place is fully air-conditioned theme park and is equipped with superb sound system, actions and lighting effects to create a realistic and enjoyable experience for the entire family.
In total, the attraction features more than 2,000 LEGO® models built to a 1:20 scale using 1.5 million LEGO® bricks.
2. LEGOLAND Water Park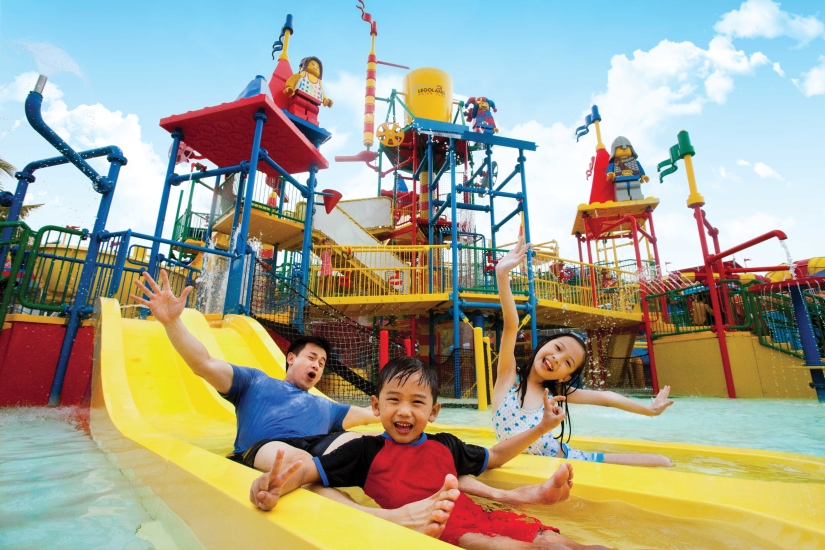 LEGOLAND Malaysia is full of fun with their waterpark adventures.  The waterpark has a resting place at their Beach Grill just facing their wave pool for the guest to rest after having fun at their LEGO wave pool.
Slide racing is also available here for the guests to enjoy. Cotton t-shirts, exposed zippers, wet suits, water shoes, or any loose articles that may get damaged during the ride, such as hats and sunglasses are not allowed while doing the slide racing.
3. LEGO Ninjago
Lego Ninjago had opened in the later part of 2016.  It is an indoor theme park that is equipped with 4D Indoor ride. This attraction is awesome and fantastic. One should be physically fit to participate and doing ninja moves to overcome the challenges inside the indoor attractions.
The physical set up of the Nijago building was made with a Japanese structure design like what is being portrayed in the Anime Movies. Inside the park, one will be amazed with the different powers by the Ninjago Characters like fireball, lightning, shockwaves, and ice to defeat the Great Devourer and earn ninja status.
4. Duplo Play time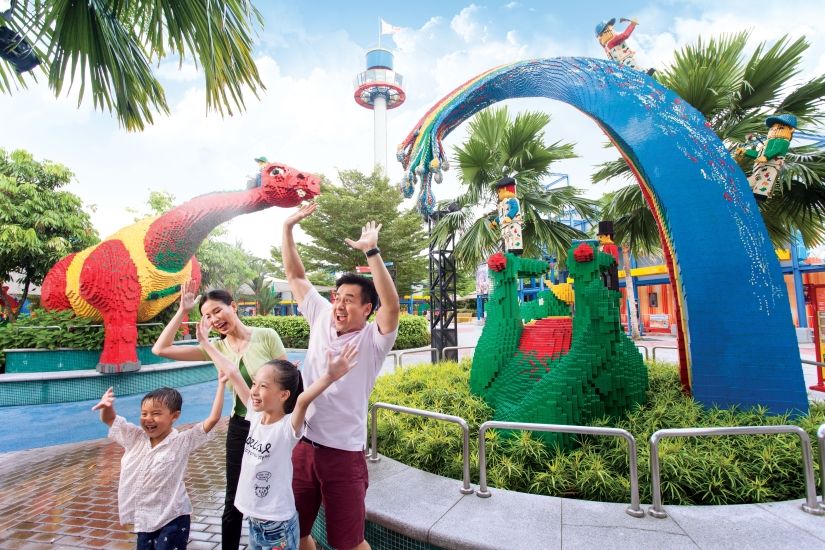 This place is where the little one discover various structures made out of LEGO bricks while playing and learning through climbing, sliding and connecting colourful LEGO bricks.
DUPLO® Playtown is also located here for the kids to enjoy a miniature LEGOLAND® Express train ride. Parents are advised to join their little one while taking the train ride.
5. Aqua Zone Wave Racers
This particular ride is really fantastic. Riders will experience water bombs exploding as the ride spins around.
Parents are strictly advised to accompany their children below 8 years old when taking this ride.
6. Mini Land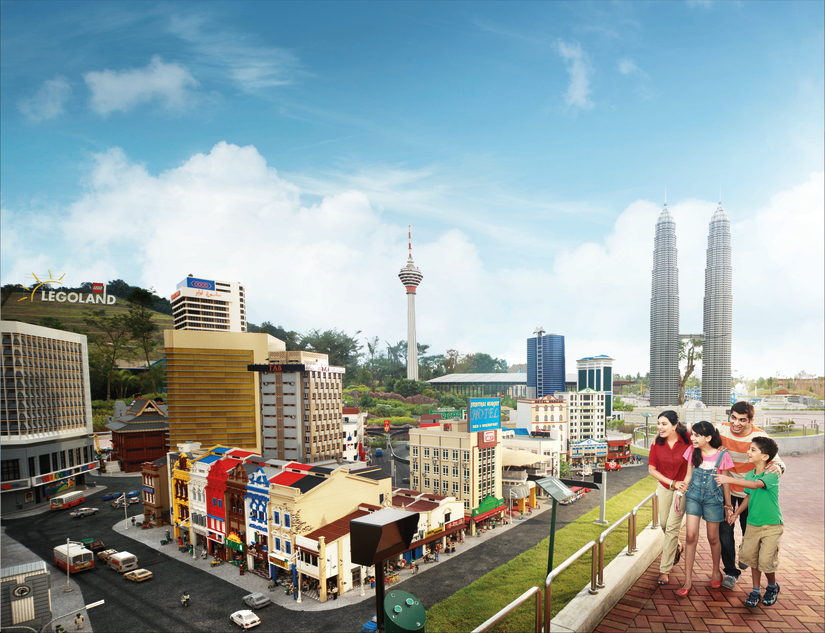 Mini Land is one of the most iconic place in LEGOLAND where guests have all the chances to get a lot photos on those iconic places of interests around the world that were made of Lego bricks.
In total, the Mini Land showcases about 17 replicas of famous attraction site such as Petronas Twin Towers of Kuala Lumpur, Malaysia, Singapore's Merlion, India's Taj Mahal, Great Wall of China, Bolinao of Philippines, Karaweik Hall of Myanmar and many more.
How to get here:
By Car:
From Johor Bahru City Square, LEGOLAND Malaysia Resort is approximately 20 minutes away by car.
From Senai International Airport, take grab car or taxi to go straight to Mall of Medini, Nusajaya, Johor where LEGOLAND Malaysia Resort is located. The service will take about 25-35 minutes.
By Bus:
From Bukit Bintang, Kuala Lumpur, use Causeway Link Express Bus Service from Swiss-Garden Hotel Bukit Bintang Kuala Lumpur to direct you to Mall of Medini drop off/pick up point and walk straight to the entrance of LEGOLAND® Malaysia Resort.
From Singapore First Link (Woodland checkpoint), take Causeway Link LM1 bus services to Mall of Medini drop off/ pick up point and walk straight to the entrance of LEGOLAND® Malaysia Resort.
From Singapore Tuas Link (via Second Link), take Causeway Link CW7 bus services to go to CIQ Second Link and take Causeway Link CW7L Bus Services to go straight to Mall of Medini drop off / pick up point and walk straight to the entrance of LEGOLAND® Malaysia Resort.
Visit Now